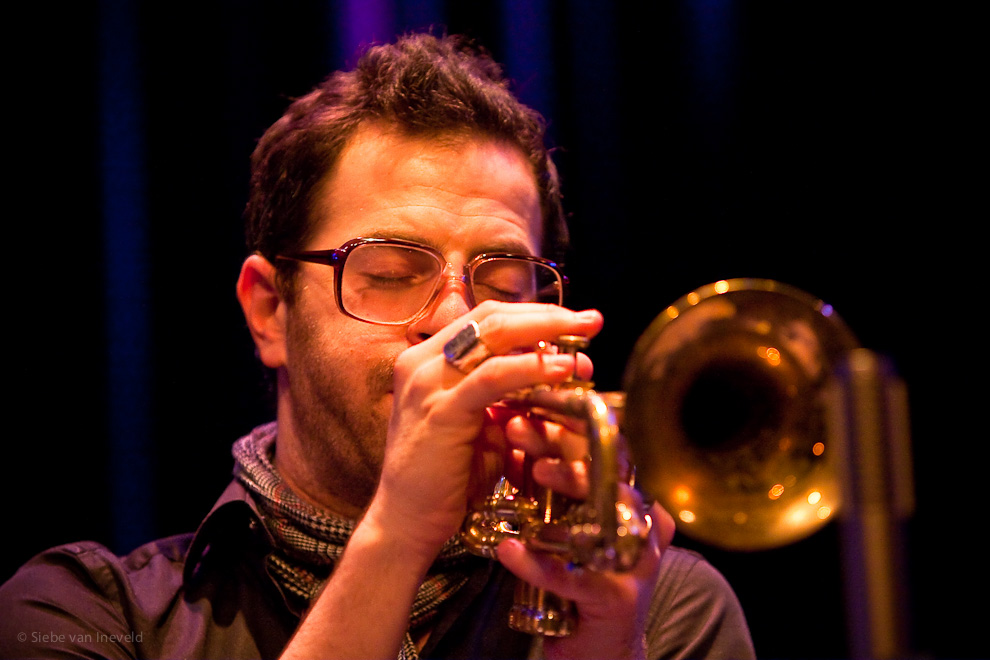 Avishai Cohen, SFJAZZ Collective 2010

March 17th, Bimhuis, Amsterdam
It was the first time that I saw Avishai Cohen in real person. Maybe I was a little sceptic because of his great predecessors Dave Douglas and Terence Blanchard. My skepticism was wrong, Avishai Cohen is new, fresh and helps the SFJAZZ Collective to go to new a period with new spirits and ideas.
It was really a joy to listen to his improvisations and to see him performing. His solos were energetic and dynamic.
For the future I will follow him closely.
17 Mar
This entry was written by Siebe van Ineveld, posted on 17/03/2010 at 23:33, filed under Jazz, Photography and tagged Amsterdam, Avishai Cohen, Bimhuis, Concert, Jazz, Live, Music, SFJAZZ Collective, SFJAZZ Collective 2010, The Netherlands, Trumpet.
Bookmark the permalink.
Follow any comments here with the RSS feed for this post.
Post a comment or leave a trackback: Trackback URL.

(Robin Eubanks and Avishai Cohen, SFJAZZ Collective 2010)
Next Photo »