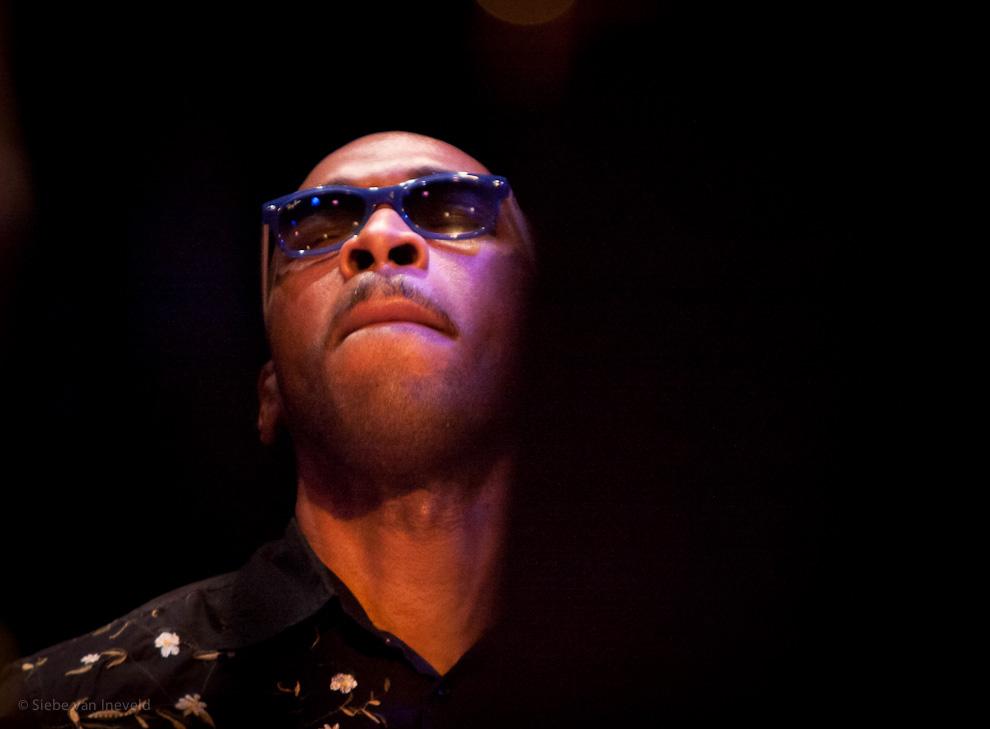 Eric Harland, SFJAZZ Collective 2010
March 17th, Bimhuis, Amsterdam
Drummer Eric Harland is member of the SFJAZZ Collective since 2006. Eric Harland surprises me every time again. He is a creative genius: different rhythms, the dynamics in his play and his interaction with the improvisor is stunning.
17 Mar
This entry was written by Siebe van Ineveld, posted on 17/03/2010 at 22:58, filed under Jazz, Photography and tagged Amsterdam, Bimhuis, Concert, Drums, Eric Harland, Jazz, Live, Music, SFJAZZ Collective, SFJAZZ Collective 2010, The Netherlands.
Bookmark the permalink.
Follow any comments here with the RSS feed for this post.
Post a comment or leave a trackback: Trackback URL.