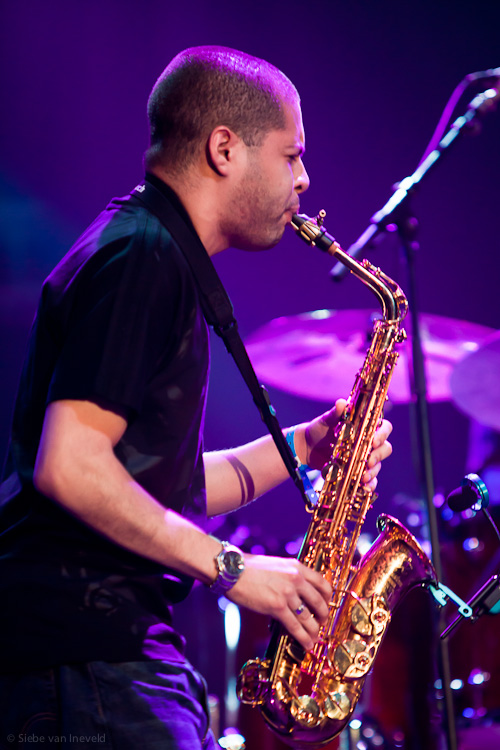 Saxophonist Alex Han, Marcus Miller – TUTU Revisited

22 years old saxophonist Alex Han with Marcus Miller – TUTU Revisited.

Venue: Nile, North Sea Jazz 2010, Rotterdam, The Netherlands.
Photo taken for Dutch Jazz blog: http://www.draaiomjeoren.nl/
09 Jul
This entry was written by Siebe van Ineveld, posted on 09/07/2010 at 22:38, filed under Jazz, Photography and tagged Alex Han, Alto Saxophone, Concert, Draaiomjeoren, Jazz, Live, Marcus Miller TUTU Revisited, Music, North Sea Jazz, North Sea Jazz 2010, Rotterdam, Saxophone, Saxophonist, Stage Photography, The Netherlands.
Bookmark the permalink.
Follow any comments here with the RSS feed for this post.
Post a comment or leave a trackback: Trackback URL.

(Marcus Miller - TUTU Revisited, North Sea Jazz 2010)
Next Photo »