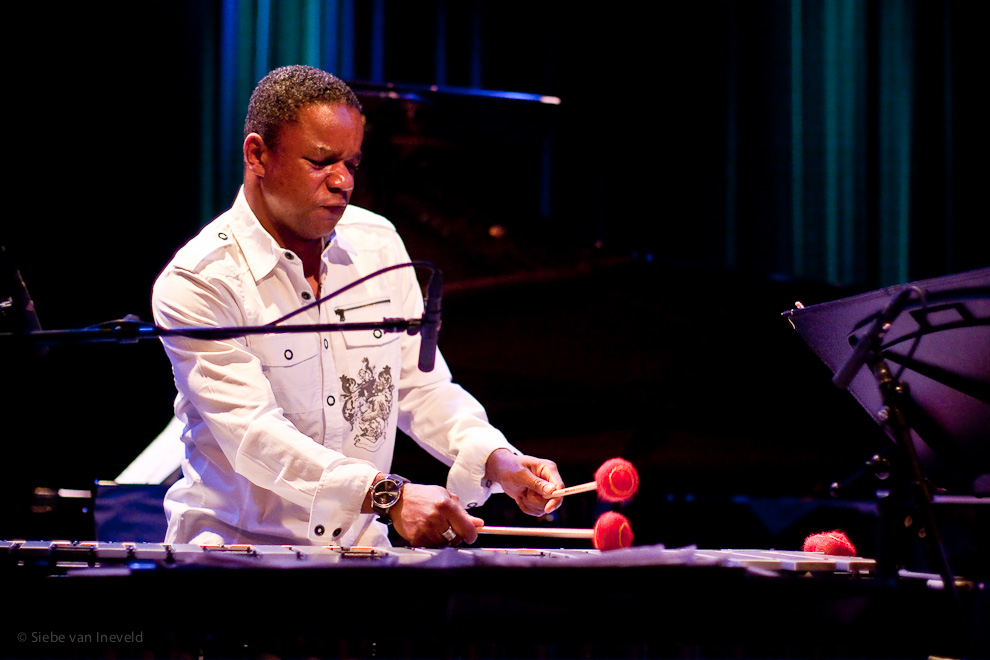 Stefon Harris, SFJAZZ Collective 2010
March 17th, Bimhuis, Amsterdam
Stefon Harris is member of the SFJAZZ Collective since 2008 and successor of the legendary Bobby Hutcherson. His sound is unmistakable in the collective. From warm and soft chords in the background to incredibly fast and energetic solos.
To my surprise Stefon Harris did not perform on the latest CD of the SFJAZZ Collective (Live 2009). I definitely missed him on those recordings. In my opinion that CD is not meeting the sound of SFJAZZ where I listened to in all the years.
17 Mar
This entry was written by Siebe van Ineveld, posted on 17/03/2010 at 21:07, filed under Jazz, Photography and tagged Amsterdam, Bimhuis, Concert, Jazz, Live, Music, SFJAZZ Collective, SFJAZZ Collective 2010, Stefon Harris, The Netherlands, Vibraphone.
Bookmark the permalink.
Follow any comments here with the RSS feed for this post.
Post a comment or leave a trackback: Trackback URL.