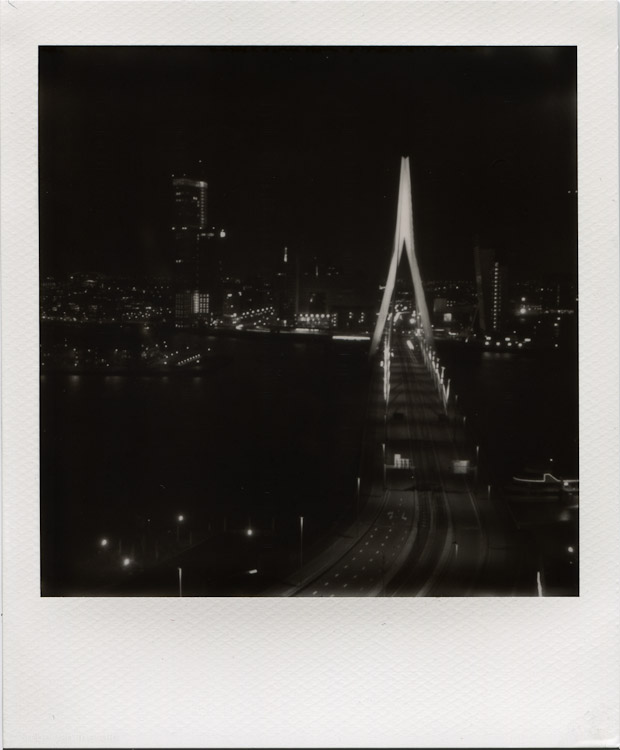 Polaroid Erasmusbrug, Rotterdam

Erasmusbrug Rotterdam. This bridge is designed by architect Ben van Berkel and delivered in 1996.
A long exposure photo in the dark on a tripod.
This photo is taken with a Polaroid SX-70 Alpha 1.
Impossible Project Film: PX 100 Silver Shade UV+
25 Dec
This entry was written by Siebe van Ineveld, posted on 25/12/2011 at 19:05, filed under Photography, Polaroid, Scenery and tagged Bridge, Erasmusbrug, Film, Impossible Project, Instant Film, Kop van Zuid, Night, Polaroid, Polaroid SX-70, Rotterdam, SX-70, The Netherlands.
Bookmark the permalink.
Follow any comments here with the RSS feed for this post.
Post a comment or leave a trackback: Trackback URL.