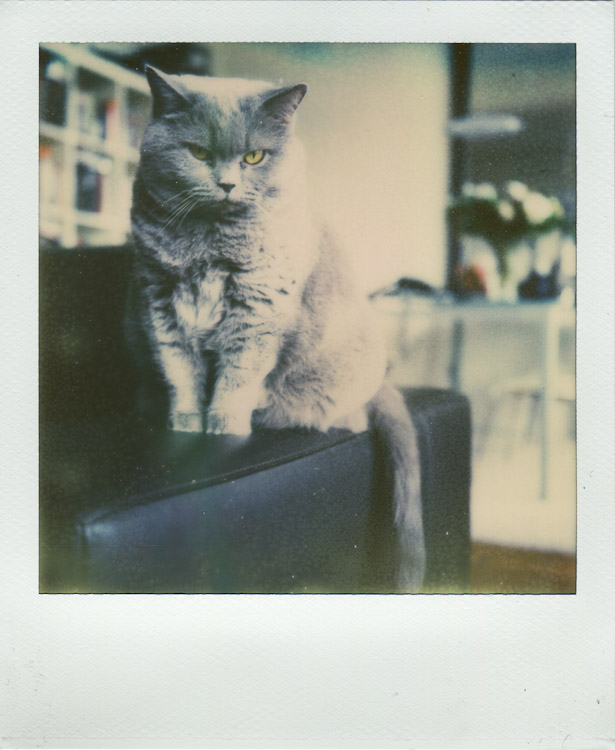 Polaroid Sheena

My lovely cat Sheena again, but now on instant film (Impossible Project PX 600 Color Shade). This is my first color photo taken with my Polaroid SX-70.
Challenge is to get the right exposure with this film. The film is very light sensitive so the exposure should be adjusted to that.
See also:
overview of Polaroid photos
overview of Sheena photos
18 Dec
This entry was written by Siebe van Ineveld, posted on 18/12/2011 at 11:27, filed under Photography, Polaroid, Polaroid SX-70, Sets, Sheena of The Lakeside and tagged Animal, Brit Shorthair, Cat, Film, Impossible Project, Instant Film, Polaroid, Polaroid SX-70, PX 70 Color Shade, Sheena, Sheena Of The Lake Side, SX-70.
Bookmark the permalink.
Follow any comments here with the RSS feed for this post.
Post a comment or leave a trackback: Trackback URL.