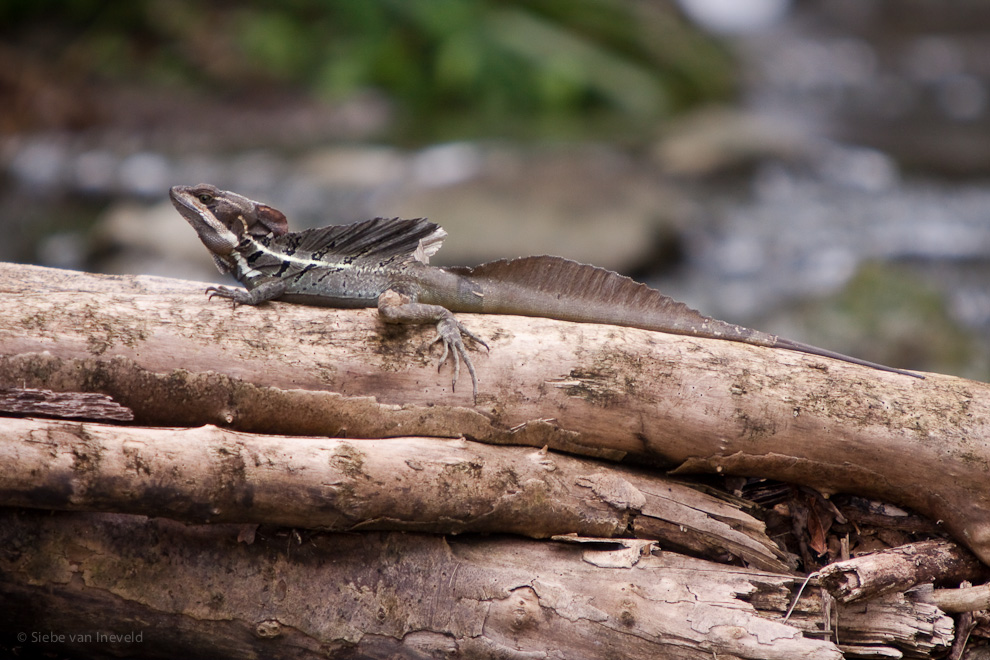 Common Basillisk Lizard (Jesus Christ Lizard)
National Parc Corcovado, Costa Rica.
The Basillisk Lizard is also called Jesus Christ Lizard because it can run very fast on water to run away for predators.
17 Nov
This entry was written by Siebe van Ineveld, posted on 17/11/2009 at 11:21, filed under Costa Rica 2009, Nature, Photography, Sets, Wildlife and tagged Animal, Basiliscus basiliscus, Common basilisk, Corcovado, Costa Rica, Jesus Christ Lizard, Jungle, Lizard, National Park Corcovado, Nature, Rainforest, Reptile, Wildlife.
Bookmark the permalink.
Follow any comments here with the RSS feed for this post.
Post a comment or leave a trackback: Trackback URL.