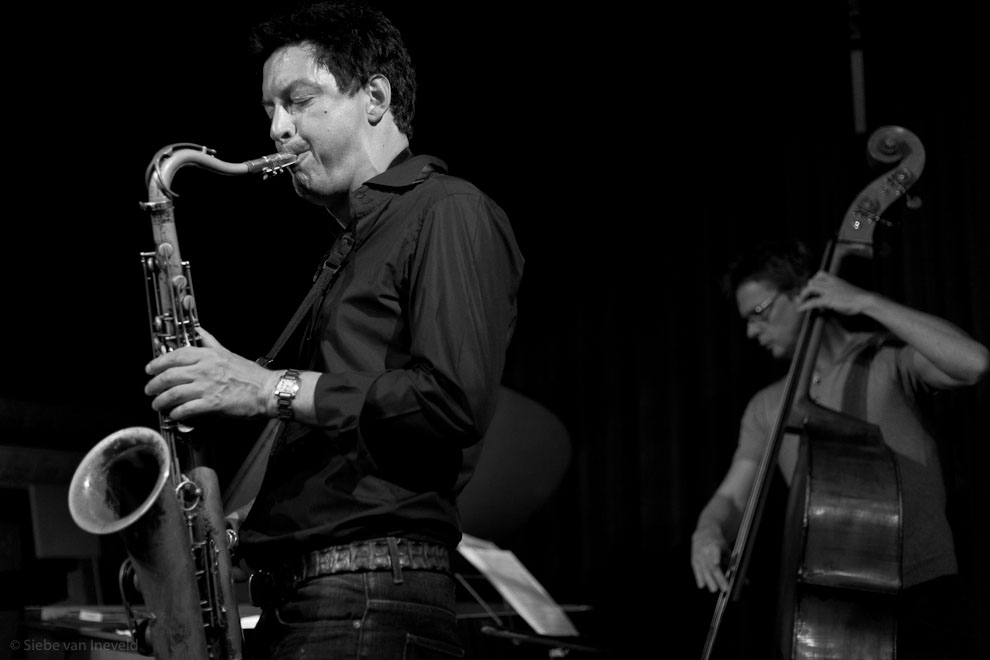 Yuri Honing and Tony Overwater, Duo Joost Lijbaart / Wolfert Brederode

Saxophonist Yuri Honing with in the background bassist Tony Overwater. Photo is taken during a concert of the duo Joost Lijbaart / Wolfert Brederode.
Venue: Roode Bioscoop, Amsterdam
24 Aug
This entry was written by Siebe van Ineveld, posted on 24/08/2010 at 22:02, filed under Jazz, Photography, Wolfert Brederode and Joost Lijbaart and tagged Amsterdam, Concert, Draai om je oren, Jazz, Live, Music, Roode Bioscoop, Saxophonist, Tenor Saxophone, The Netherlands, Wolfert Brederode & Joost Bijbaart, Yuri Honing.
Bookmark the permalink.
Follow any comments here with the RSS feed for this post.
Post a comment or leave a trackback: Trackback URL.